Bamford Signature Candle Range
Project Launch: Spring 2013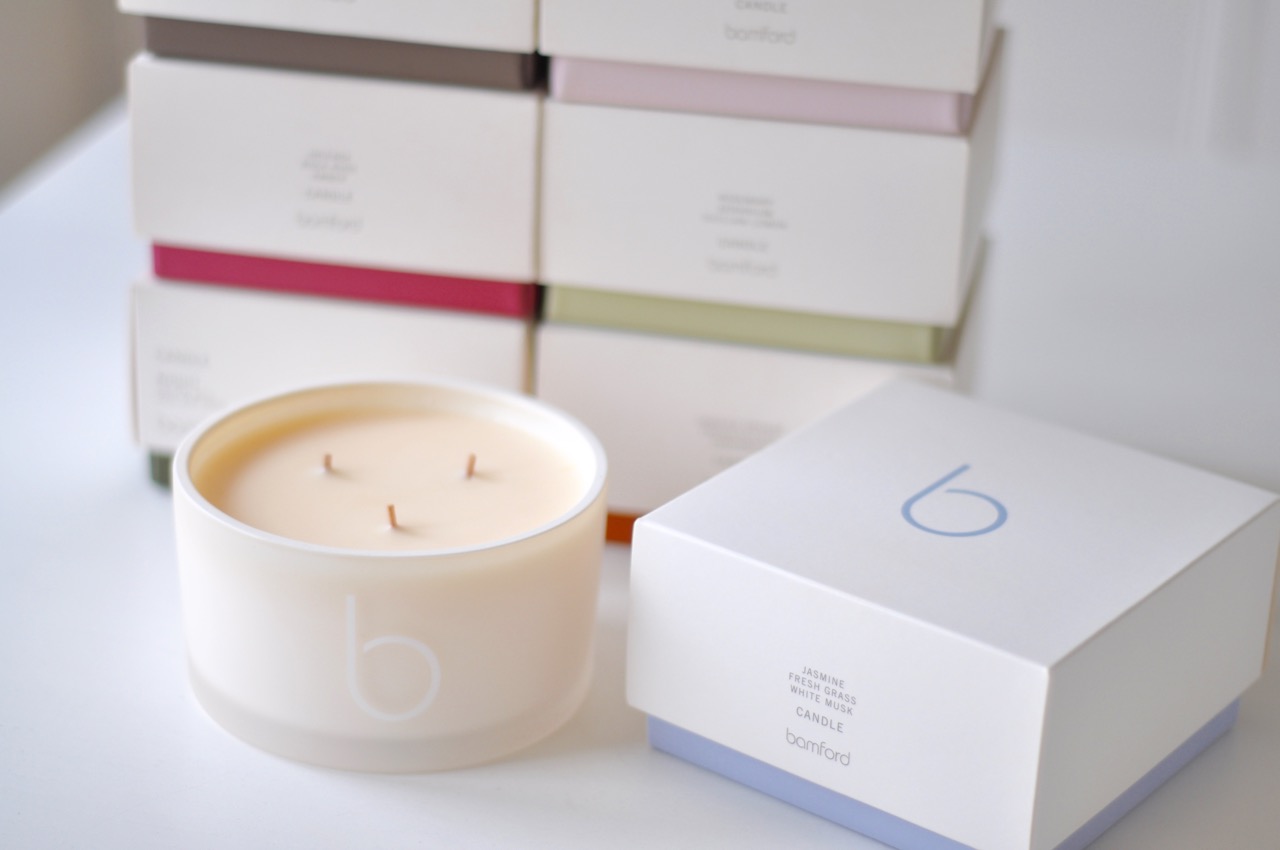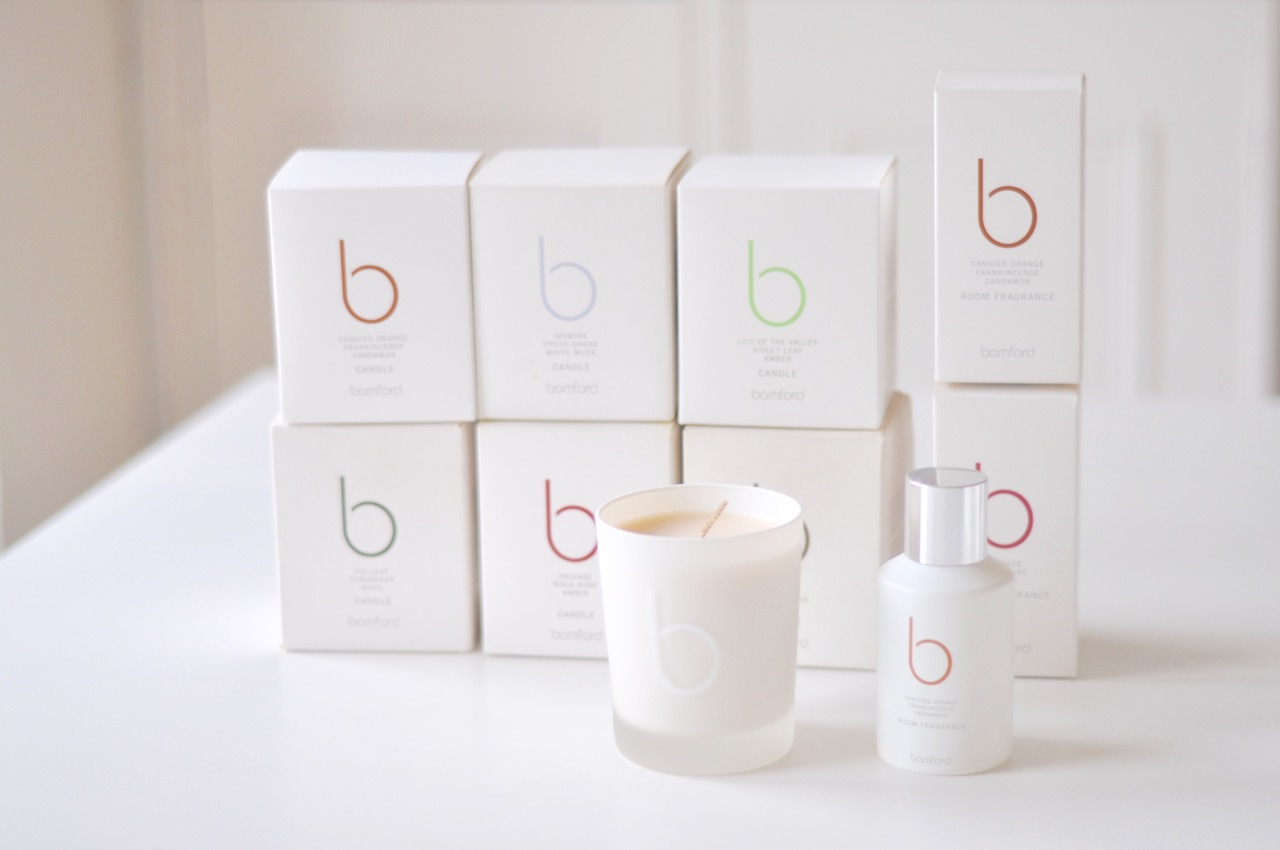 Bamford's candle collection is inspired by the changing skies above the Daylesford and Bamford Estate in Gloucestershire and echoes the natural, English countryside fragrances from dawn until sundown, season to season.
this sophisticated collection created by pebble&co is available in a luxurious triple wick and elegant single wick candle. the collection moves from the light, delicate and fresh tones of spring into deeper, smokey and more robust winter notes evoking all the scents of the seasons and natural surroundings of the English countryside. these candles are presented in a striking display box which captures the changes to the scudding sky, reflecting the candle scents.
also included in the range is a Christmas inspired candle in Bamford green glass with a rich festive fragrance of incense, amber and rock rose.
bamford candle collection 190g/390g £38/£50:
moss, vetyvert & wood smoke
incense, rock rose & amber
candied orange, frankincense & cardamom
rose, orange blossom & pink pepper
lily of the valley, violet leaf & amber
jasmine, fresh grass & white musk
"Bamford are working with pebble&co on various new product development projects. We have found them to be thorough, professional  and innovative in all aspects of delivering the brief.  It is refreshing to find an agency that listens to the in house team rather than forcing through their own agenda or 'take' on the requirement. We would recommend pebble&co without hesitation."
Katherine Pye, Director of Bath & Body, Bamford
Bamford Body Splash
Project Launch: September 2015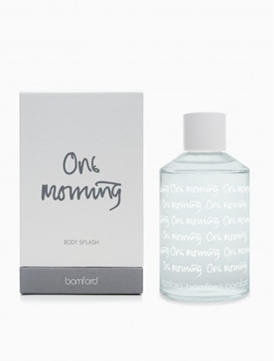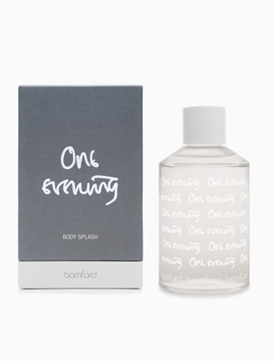 inspired by the opening and closing of each day pebble&co created one morning & one evening, Bamford's first fine fragrance collection designed to offer a fresh, new twist on the fine fragrance market.
one morning:
a refreshing and rejuvenating scent reminiscent of a English, dew strung morning, crushed new violet leaves and fresh lily are heartened by spiced patchouli, white jasmine flowers and amber resin. the haunting musky undertones of sandalwood and sweet vanilla are mellowed by water dwelling iris.
one evening:
the flighty scent of a smokey, autumnal wood is lightened by fresh vetyvert, and the deeper essences of sandalwood and cedarwood. musky undertones of English green oak moss and deep amber wood complete the scent.
pebble&co used the iconic Bamford bottle, creating a new pouring function to allow liberal doses of the fragrance to be splashed from head to toe. a unique and personalised vison of founder, Lady Bamford.
a new design and decorative box was created to help their first fine fragrance stand out from the rest of the collection.
One Morning 10ml/245ml £15/£75
One Evening 10ml/245ml £15/£75
"Sarah has achieved success and exciting developments for the Bamford range, business and brand…through a thoughtfully balanced approach of commercial sensibility and business strategy and a vigilant preservation of the brand's integrity at all times.  She is a tremendous asset to Bamford and has my highest recommendation."
Carole Bamford, Founder, Bamford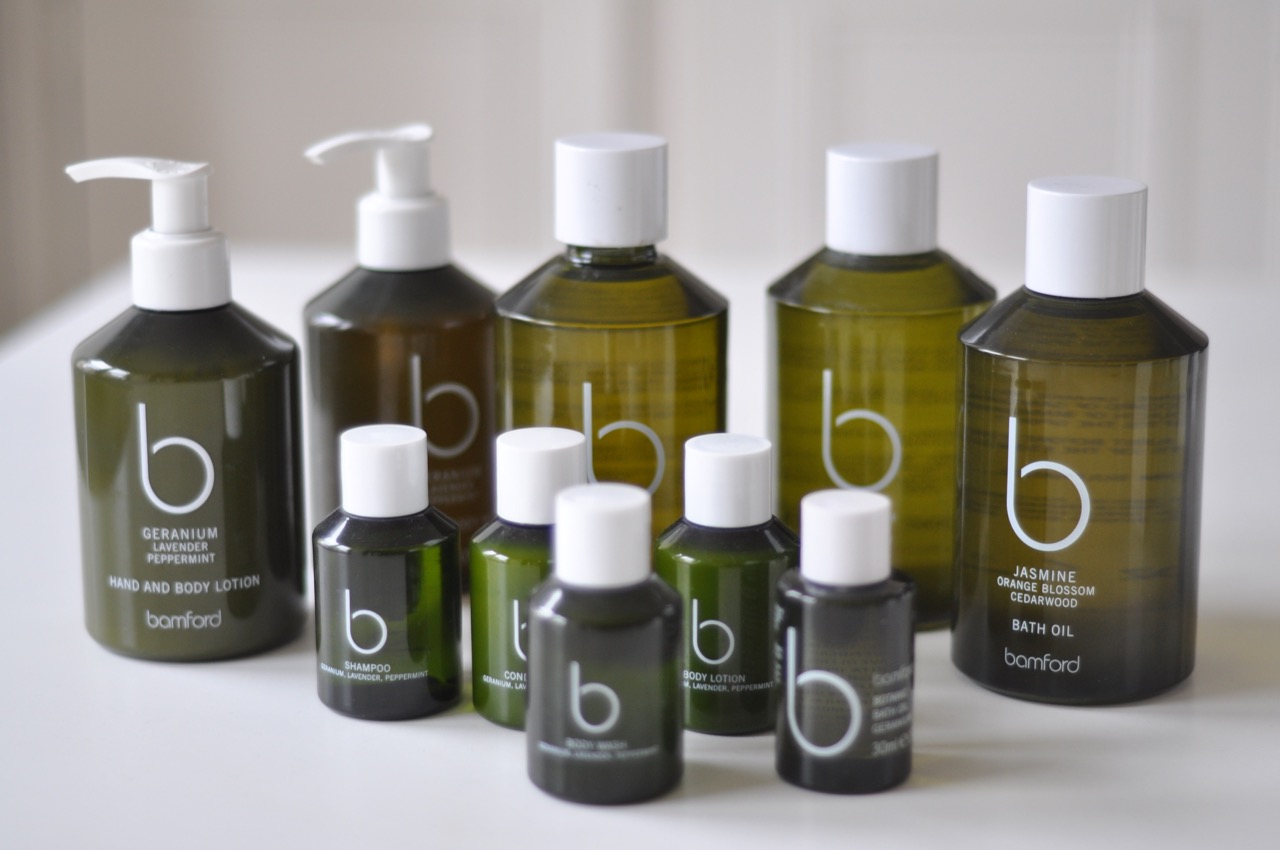 Save
Save
Save
Save
Save
Save
Save
Save
Save
Save
Save
Save
Save