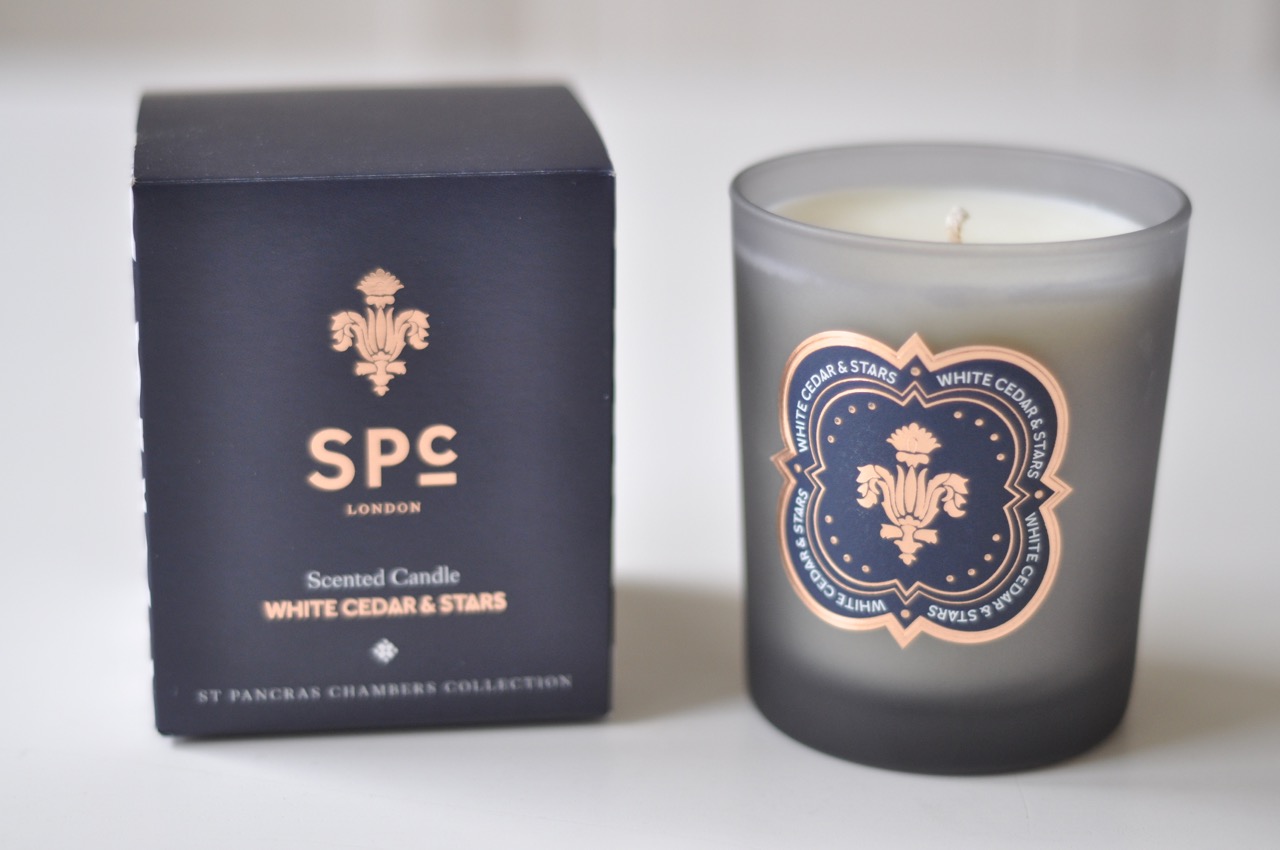 pebble&co created a bespoke candle for luxury destination St Pancras Chambers for Christmas 2015 and the launch of their in-house boutique. The signature fragrance White Cedar & Stars is inspired by the heritage of the St Pancras hotel and the iconic station, buildings that embody the glory of the Victorian Era.
Mirroring the intricate patterns that adorn the walls, ceilings and ironwork with its unique packaging design, the front label uses innovative textures and print techniques and won label of the year in the UK packaging awards 2016.
The scent is comforting and intriguing- inviting you to stay a little longer and reminisce about glorious days gone by. Fresh citrus notes blend with spices from the corners of the old British Empire. The quintessential fragrance of a bygone era, Lavender aids relaxation at journeys end. Deeper smokey and sweet tones of patchouli, tonka bean and amber add warmth to moss covered woods on a winters day. Immerse yourself in a scent inspired from the stars that adorn the magnificent gothic ceiling of St Pancras Chambers to the wood panelling of the Victorian train carriages; leaving the heart of London behind to take you on a magnificent voyage.
Save