Home Fragrance Range
Project Launch Date: October 2014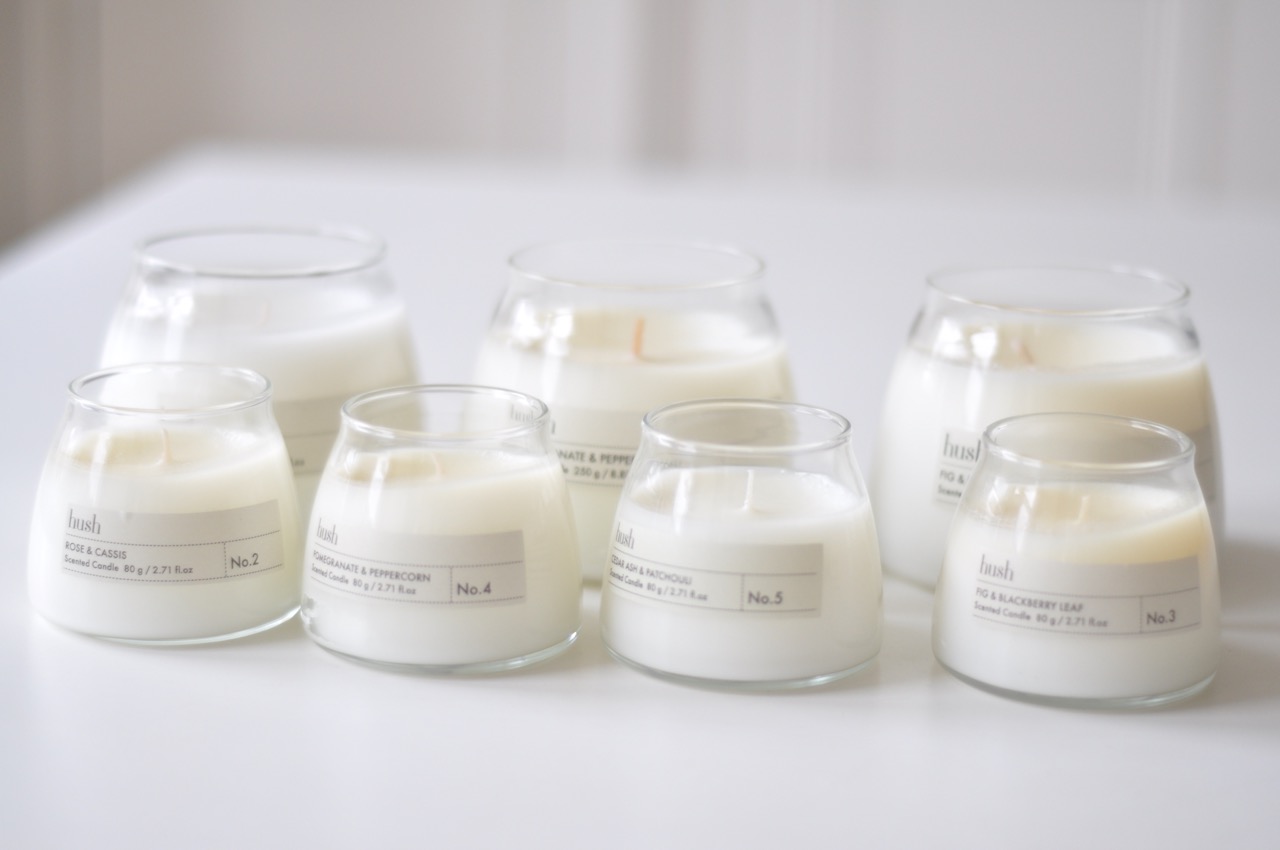 embarking on a completely new category offer pebble&co worked closely alongside Hush-UK founder, Mandy Watkins, in the creation of her ideal fragrances, captured in a collection of candles, diffusers and room sprays.
a collection of 6 candles, 3 diffusers and a signature scented room spray carrying a clean and modern aesthetic, celebrating the influences of old apothecary packaging and details. the look is contemporary, and androgynous with soft curves and utilises a candle glass shape unique to the market.
the Hush fragrances are sophisticated but also capture a comfort, a familiarity and a softness that echoes the irresistible textures and patterns inspired by the Hush clothing palette.
Hush no. 1 signature room fragrance:
tantalising lightness, ozonic spray, soft woods, airy floral, lemon zest spritz
Hush no. 2 rose & cassis
hedgerow berries, subtle sweetness, elegant budding flowers
Hush no. 3 fig & blackberry leaf
juicy figs and forest fruits ripe for picking, fresh cut summer flowers, subtle sweetness
Hush no. 4 pomegranate & peppercorn
exotic wild berries, tantalising sharp spices, incense smoked florals
candles: 80g/250g £12.00/£25.00
diffuser: 175ml £30.00
room spray: 100ml £18.00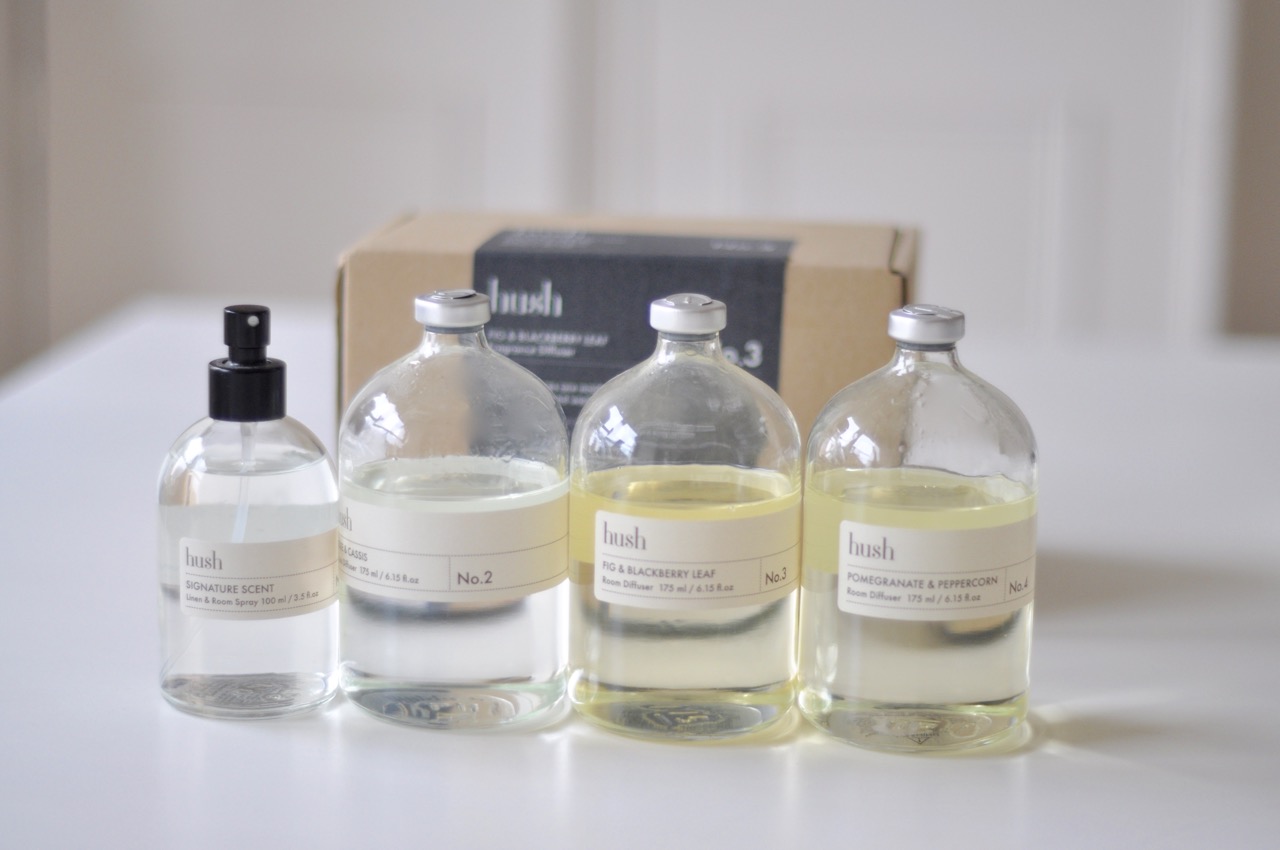 Save
Save
Save
Save
Save
Save