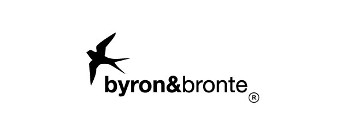 With the explosion of the wellness world fashion inspired fitness wear is a booming category. Swiss born with products made in Portugal and the UK  in small batch runs Byron & Bronte focuses on creating high quality limited edition pieces that are as stylish and sophisticated as they are functional and fit for purpose.
Byron & Bronte garments have a unique personality and are designed for leisure as well as serious workout time. Our unique cuts and luxurious fabrics aim to flatter every figure in every training setting, lending extra confidence to its wearer and allowing them to stand out from the crowds in and out of the studio.
pebble&co worked on an introductory PR and UK exposure plan, securing coverage in Vogue.com and Women's Fitness with pop-ups and residency's in luxury fitness outlets Lomax and Bootcamp Pilates.
Save