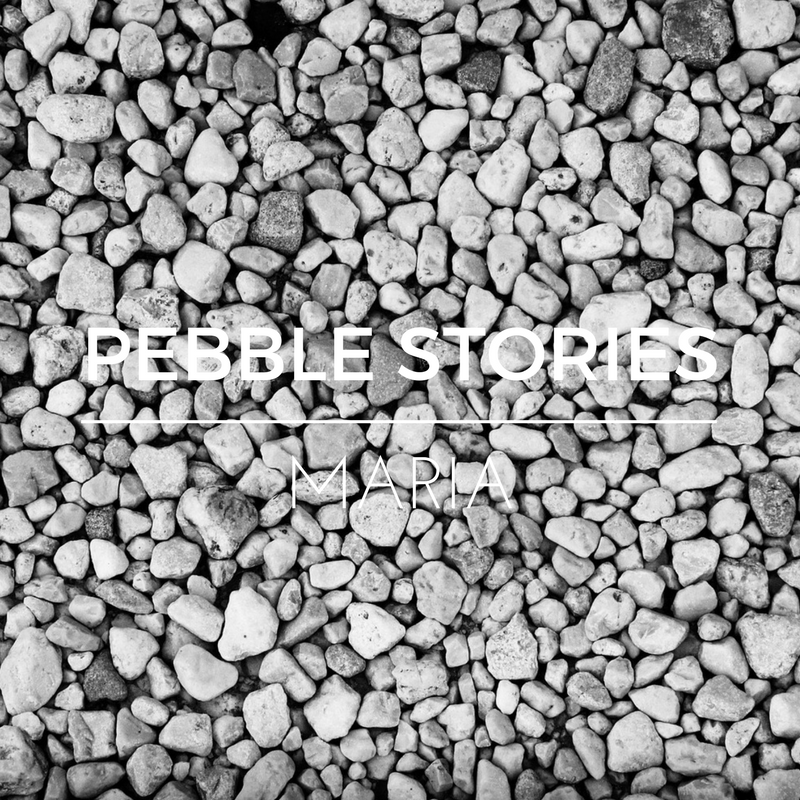 The fourth and final instalment of Pebble Stories is here – it is Maria's turn to reveal all. Our associate reveals her beauty favourites, top tips and other fun facts about herself!
What inspires you to work in the beauty industry?
I have always been a beauty product junkie, especially when it comes to fragrance so working in beauty was a no-brainer. I love getting to create and develop products everyday and seeing the projects go from just a concept to a finished product!
What's your "write home about" greatest career highlight?
It would be right now, working at pebble&co! I moved here from Finland specifically for the job, so it is quite literally something to write home about. I have learned to much in my short time here, and cannot wait to see what else is in store for me and the company!
If you weren't doing what you are doing, what would you be doing?
Probably still working in fashion in a marketing/PR capacity. Or alternatively travelling the world, which is a dream of mine.
What's next for the beauty industry or what would you like to see created? Product or service.
I think we will see products become increasingly customizable at retail level to cater to all styles and skin/hairtypes. I also would love to see more products focus on natural/organic and sustainable ingredients.
What phrase / motto do you believe in the most / that you use in your life?
Everything works out eventually (Allting fixar sig).
What is your favourite spa treatment?
Full-body massage. But right now I desperately, absolutely need a facial!
What products are part of your daily, essential routine?
Cleanser, toner and moisturizer, both face and body. I am not very loyal to any particular brand (beauty junkie as I am) but rather like to try new things! But some products I do keep going back to, like Clarins SPF 50 for the face which I use everyday. Next on my list of new things to try is Mixnature, a website which lets you mix your own natural face and hair products – how cool is that! And goes to support my previous trend prediction.
What super power would you most like to have?
Time travel.
What is your one desert island beauty product and why?
Coconut oil! It is fabulous for both face and hair, and has great health and beauty benefits when taken internally. And one jar last for the longest time, so this favorite definitely delivers bang for your buck!
Who is your beauty guru or icon that you look to for inspiration and advice?
Lisa Eldridge and my friend Hanna for make up advice, and my colleague Tori is full of skincare tips so I tend to bother her quite a bit!
Do you have a secret beauty tip you can share?
Drink lots of water! And get in some exercise, it gives a healthy glow and releases endorphins making you happier and happiness makes people more beautiful!
What are your top beauty boosting foods?
WATER, avocado, coconut oil, fish (Omega-3's), fresh veggies and dark leafy greens.
Also, cheeses, cookies and cake and whatever makes you happy because happiness makes everyone just that much more beautiful! Everything in modertion, I say.
What is your guilty culinary pleasure that you'd never admit to?
Currently I find myself craving oven-baked nachos covered with cheese and olives with guacamole and pico de gallo on the side. Maybe also some bean dip while I'm at it. And I will probably Instagram the whole feast so no shame here! Again, moderation is key.
What is your signature fragrance and how do you wear it?
Just one?? Currently I am loving Ex Nihilo's Fleur Narcotique, a woody floral scent, sophisticated and feminine with a depth to it. Also one to check out is their new Amber Sky which has bergamot mixed with woody notes of cedar, sandalwood and vanilla. It's a life changer!
I always wear perfume on my wrists and neck, but I like applying a bit on a scarf to literally wrap myself in a fragrance throughout the day!
What's your signature dance move?
Standing on the dance floor, hips slightly moving  with a drink in hand.
If you could be transported each weekend to the same destination, where would we find you?
South of France, it's my happy place.
What are your can't-go-on-holiday-without products?
SPF, leave-in conditioner, such as Ojon Dry Recovery Revitalizing Moisture Mist for the hair and bronzer to boost the glow! Favorites include Benefit's Hoola and MAC Bronze powder.
What's the best beauty tip you've ever been given and who gave it to you?
Never, ever sleep with makeup on. Given to myself after having slept with makeup on.
What's your karaoke knock out song?
Bon Jovi – Living on a prayer. Classic.
Save
Save